CUSTOM LLOYD RUBBERTITE FLOOR MATS
Lloyd Rubbertite All-Weather Mat Features:
Each mat has hundreds of "cups" to hold water, snow, mud, sand and spills.
Rounded "cup" walls are designed for ease of cleaning.
Rubber mats stay flexible even in sub-freezing temperatures.
Nib backing holds rubber mats in place. Rubber Mat surface has a non-slip texture for additional safety.
Accommodates factory fastening systems.
3 year warranty
Free Shipping - Please allow up 2 to 4 weeks for delivery
LLOYD RUBBERTITE CAR FLOOR MATS

2pc. Front - $200.00
FREE SHIPPING

4pc. Front & Rear - $200.00
FREE SHIPPING

Trunk & Cargo Area - $200.00
FREE SHIPPING
LLOYD RUBBERTITE TRUCK, SUV & VAN MATS ONLY

1pc. Front - $200.00*

2pc. Front & Rear - $220.00*

3pc. - $240.00
FREE SHIPPING

3pc. Front & Rear - $250.00*

4pc. Front & Rear - $260.00
FREE SHIPPING
*No Shifters/Consoles on Floor
LLOYD RUBBERTITE CARGO COMBO SPECIALS

1pc. Front, 1pc. Rear, Cargo - $230.00*

2pc. Front, 1pc. Rear, Cargo - $230.00
FREE SHIPPING

1pc. Front, 1pc. 2nd row, 1pc. 3rd row, Cargo - $250.00*

2pc. Front, 1pc. 2nd row, 1pc. 3rd row, Cargo - $250.00
FREE SHIPPING
*No Shifters/Consoles on Floor
MORE LLOYD FLOOR MATS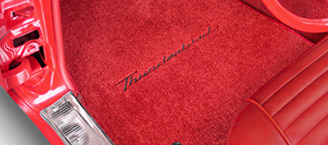 Lloyd Ultimat Custom Carpet Floor Mats
From: $94.99
Warranty: 5 Years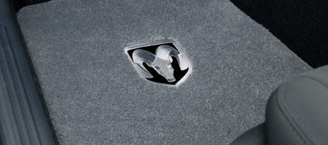 Lloyd Luxe Custom Carpet Floor Mats
From: $159.99
Warranty: Lifetime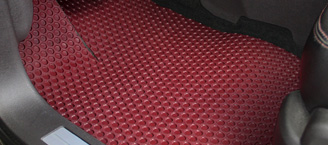 Lloyd RubberTite All-Weather Floor Mats
From: $64.99
Warranty: 3 Years